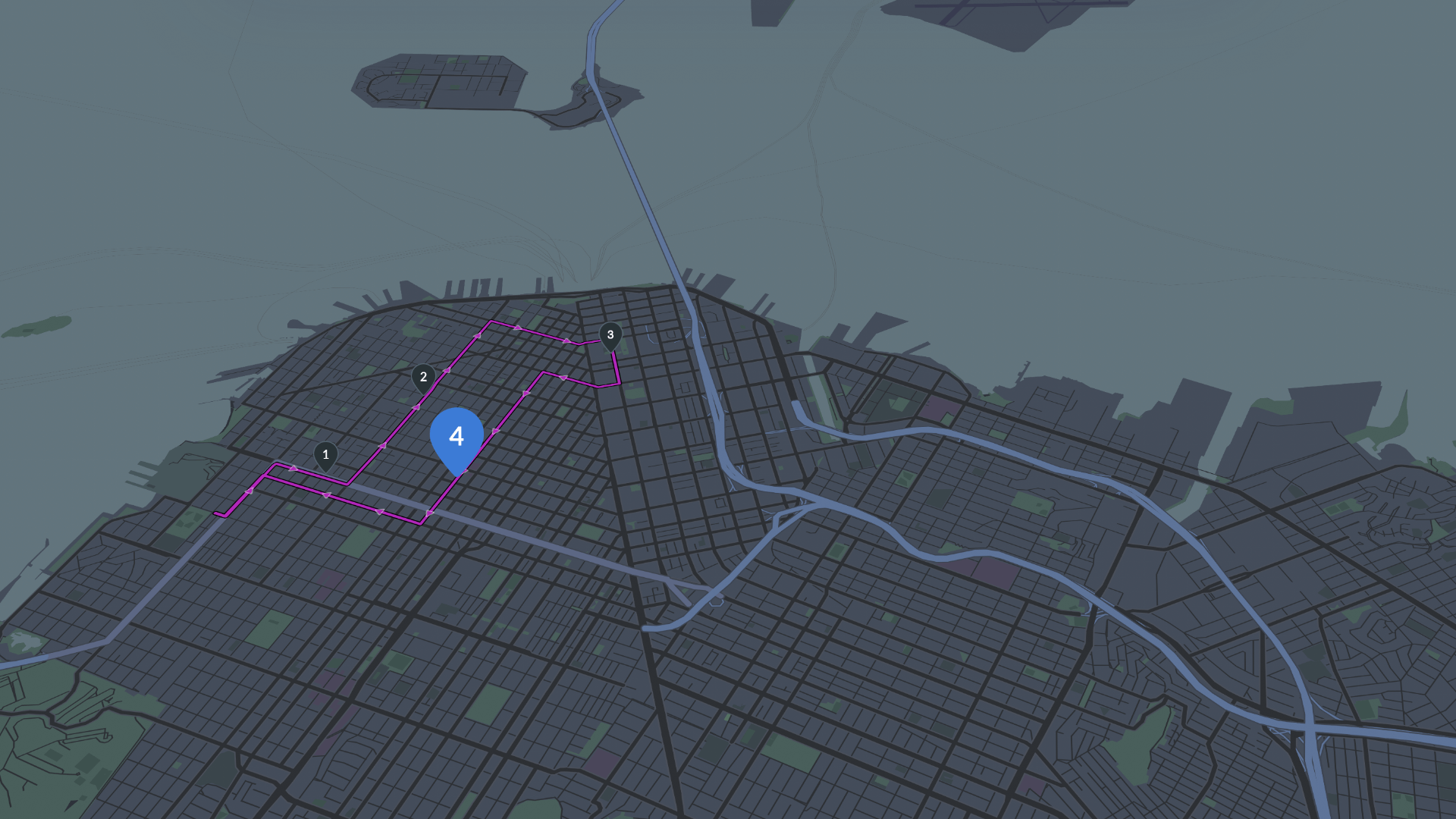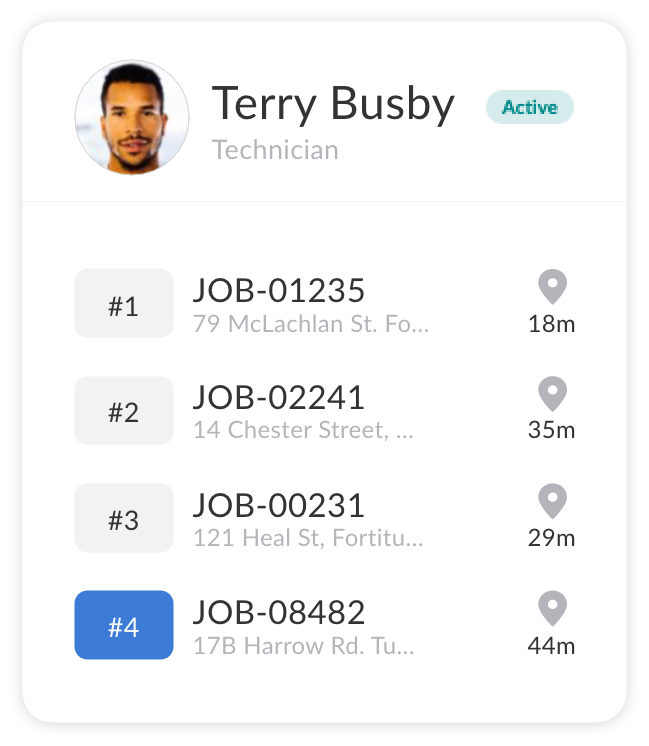 Hellotracks brings you simplicity and speed
in managing all your daily orders. With route optimization, automatic allocation and bulk job uploads, you'll cut dispatching costs and easily reduce mileage and route redundancy.
Easy job management
Create, assign and automate jobs easily and effectively. Your customers will be satisfied with timely deliveries and you'll have time and space to get the job done.
One-click route optimization
Reduce travel time dramatically and save your operator's time with automatic route optimization of all your worker's day routes.
Accurate On-Site Time Recording
Manage your field staff easily! Hellotracks automatically records on-site time at a job. Forget manual recording and deciphering handwriting, Hellotracks records and saves it for you.
Signature Capture
Get Proof of Delivery directly and live from your customer to your operator's desk. No additional hardware required as this is built into the Hellotracks mobile app for iOS and Android.
Photo Upload from the field
A picture is worth a thousand words. Workers can upload photos from the site and attach them directly to the job card.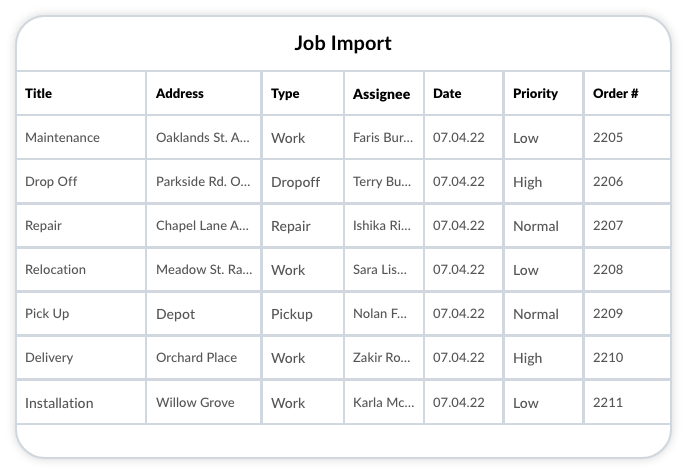 Easy job import
You can choose to create your tasks/jobs manually within Hellotracks, batch import jobs with Excel or CSV, by very simple email forward or by integrating your apps via our APIs.
Leverage your
smartphone
Live location and route recording runs in the background
There's no need for your team to manually share location.
Customize working hours schedule
Real time location will be activated and deactivated automatically.
Leverage the phone's interactivity
Get real-time on-site data and navigate faster using built-in routing and navigation.
Data from the field
Your employees can easily input data, as simple as a quick Thumbs Up on completing a job, and use valuable functions like uploading images and capturing client signatures.
Privacy and Data Security Awareness
No data sharing
Hellotracks does not sell or share your data with any data broker.
Control your data
You own your data. You can export it, automatically clear historical data or completely erase it at any time.
Encryption
All communication between all devices is always guaranteed to be fully encrypted.
All included
Places & Zones
Create Places for all your customers you frequently visit. You'll get notified on arrival and on-site time will be recorded automatically. You can also create polygonal Zones for geofencing, alerting and customized routing capabilities.
Forms
Assign forms to your Places and Customers to have your field staff filled out all the information you need for your data processing. This includes the whole variety of fields including photo uploads and signature capture.
Assign jobs & optimize routes
Schedule and assign jobs to employees. Click here to learn more about smart job dispatching and one-click route optimization.
Reports
Create mileage reports, timesheet reports and export check-ins at your places. You can even export all of your staff's individual trips for further analysis.
Heatmap
Access compounded location data through a heatmap of your individual teams and employees. Learn and improve from your team's movement patterns.
Communication
Hellotracks includes in-app communication. Inform individuals or whole teams about updates in the field.
Integrations
Hellotracks can move information between your web apps automatically. Connect your Hellotracks account to your calendar, email, slack, etc.
"Hellotracks has been very easy to implement and it's helped us to better manage our field staff, improve asset recovery and improve overall field operations through real-time visibility."
Neil B., Operations
Lyft, Inc.
Start optimizing your field staff with Hellotracks
Create your free account in minutes. No credit card required.