Hellotracks helps you optimize your field staff operations.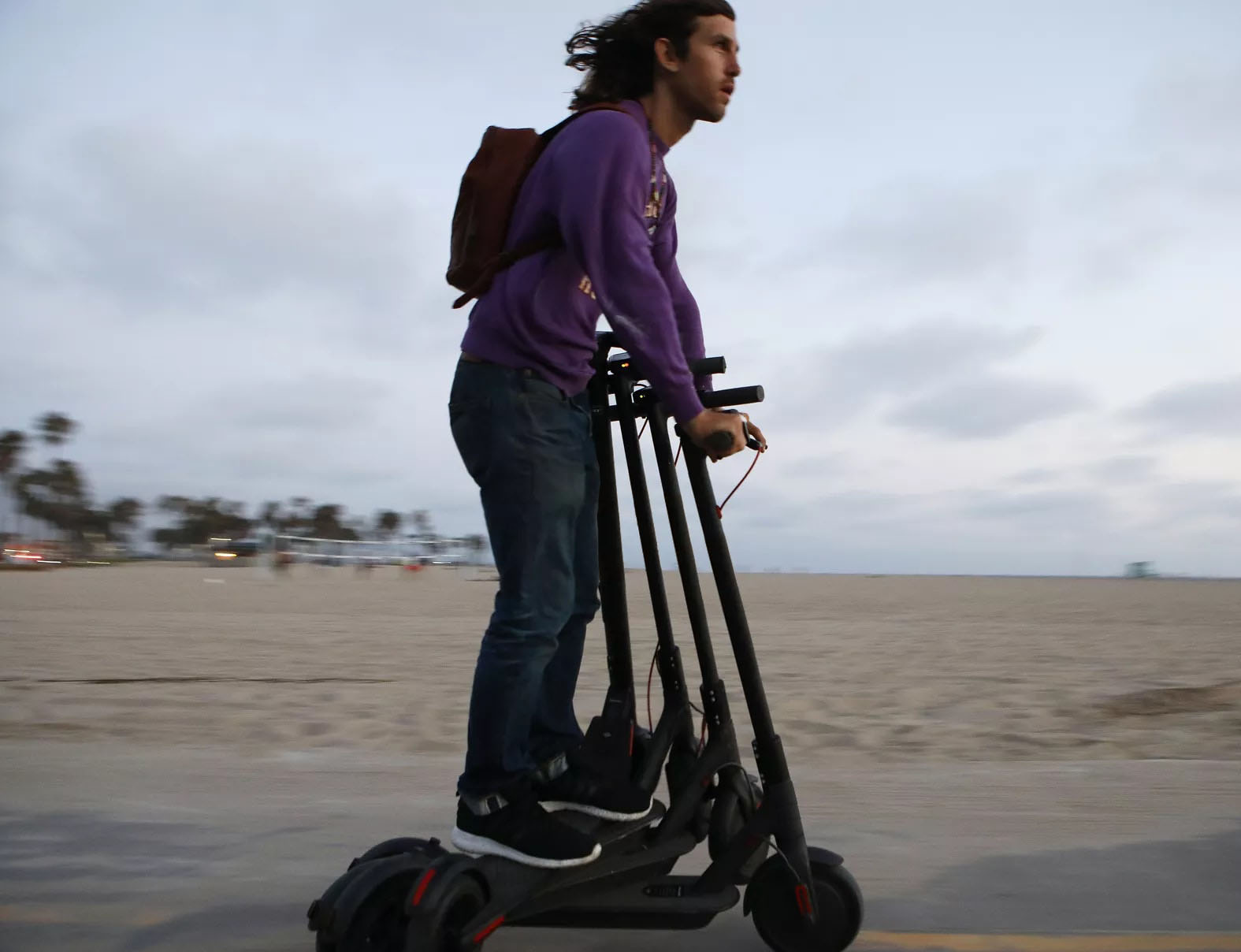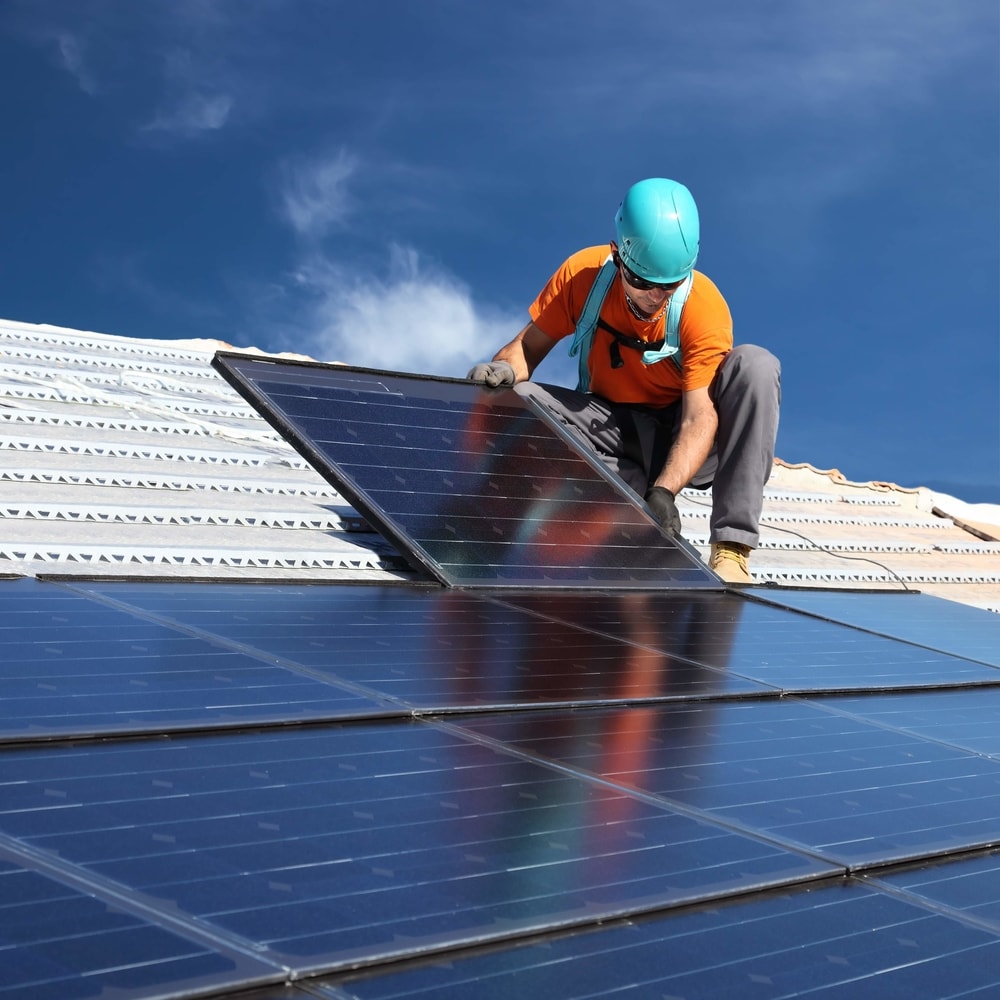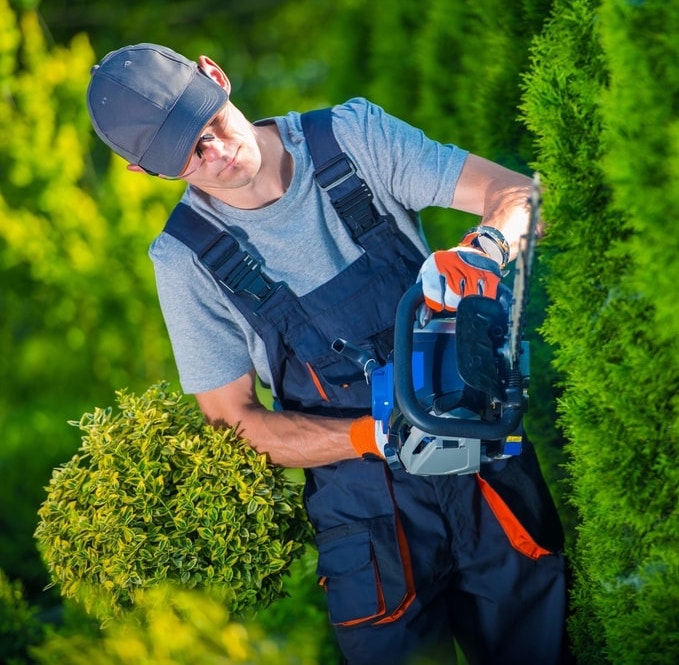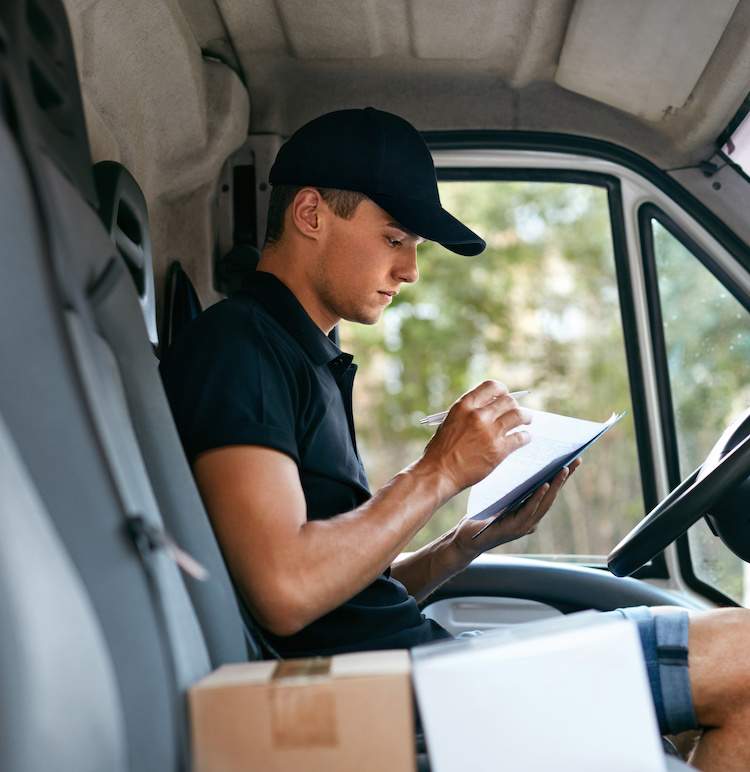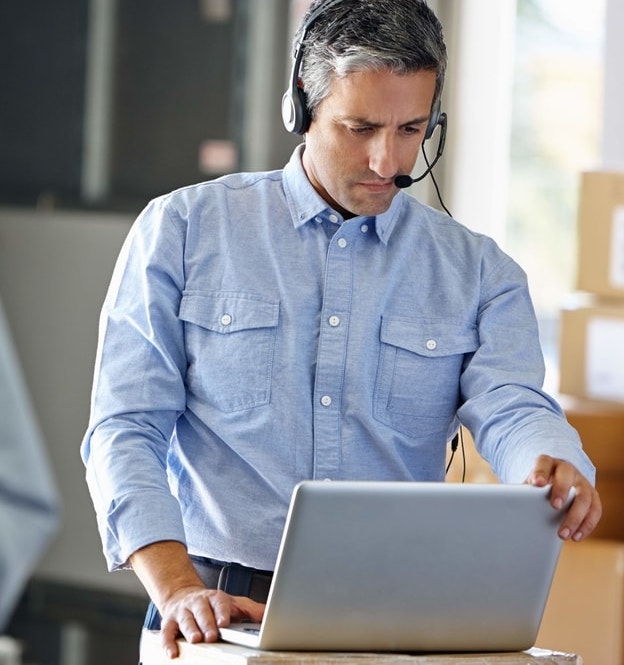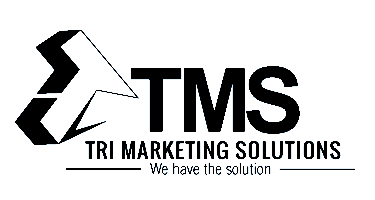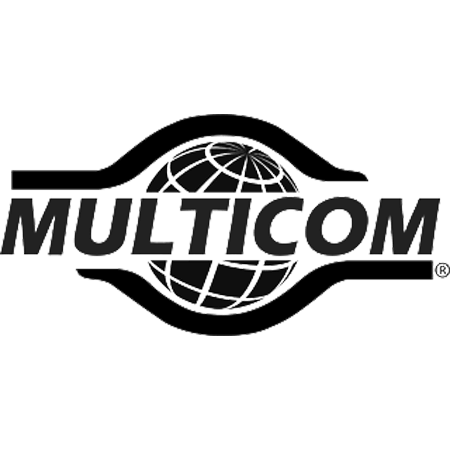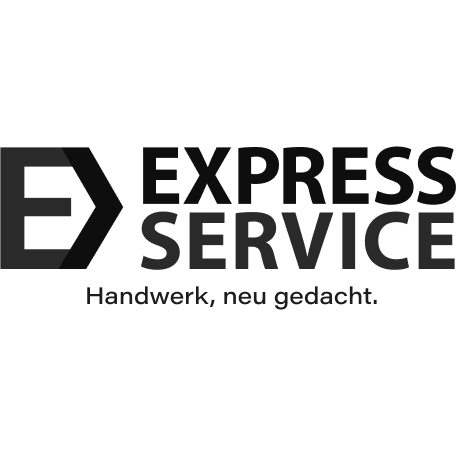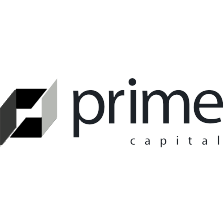 A day route in 20 seconds
Mobile worker's and dispatcher's view
Live location - Job dispatch - Route optimization
Hellotracks lets you automatically assign jobs to the best available person with optimized routes. Gain visibility and control of all activities in the field.
Dispatch with one-click route optimization
Save your operator's time with easy drag-and-drop job assignment or batch dispatch hundreds of jobs at once to your available employees. Hellotracks ensures optimized routes at all times.
Learn more
Real Time Location
On the go tracking follows your staff's live location and day routes in real time from your desk or smartphone. Take advantage of your smart phone's GPS technology to be notified of arrivals and optimize your staff's day routes.
Learn more
Leverage your smartphone
Your employees can easily input data for each job, as simple as a quick Thumbs Up on completing the job, and use valuable functions like attaching images and capturing client signatures. Hellotracks integrates with your preferred turn-by-turn navigation app.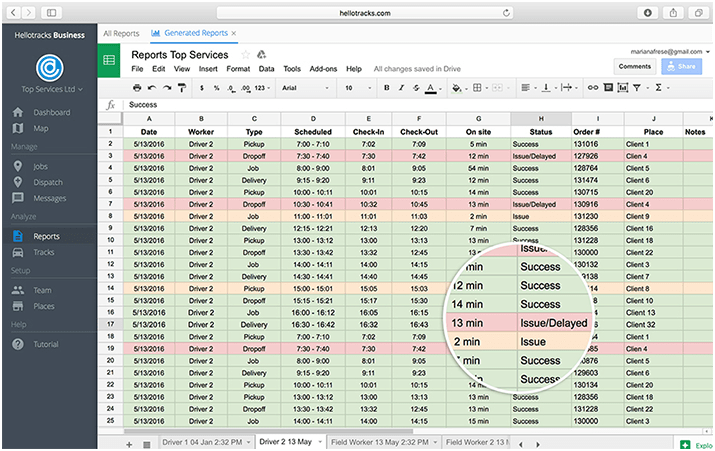 Analyze and Report
Gain valuable information for billing and improve staff performance. Create mileage reports, analyze job completion metrics and evaluate check-in timestamps on arriving and leaving the job's location. Enjoy Hellotracks robust reporting system.
Try live location and jobs dispatching. Start your 30 day free trial!
Get started
"Hellotracks has been very easy to implement and it's helped us to better manage our field staff, improve asset recovery and improve overall field operations through real-time visibility."
Neil B., Operations
Lyft, Inc.
From internal logistics of your bike sharing service to public services in landscaping.
Our top industries.
We removed all the friction for you to get started. No credit cards, no specific hardware required. Start the free trial, no strings attached, you have a full month to validate if Hellotracks matches your needs.
Get started

Entrusted loves top notch service and the increased functionality of their business operations using Hellotracks
Read the case study
Reviews from customers with businesses like yours
More than 5 million jobs assigned, 25 million trips recorded and over 10 billion live locations. Hellotracks is optimizing routes for thousands of users every day. Have a look at our customer stories.
"Hellotracks has been very easy to implement and it's helped us to better manage our field staff, improve asset recovery and improve overall field operations through real-time visibility."
Neil B., Operations
Lyft, Inc.
"Hellotracks helps us to dispatch workers and manage our assets across Europe. The platform is easy to use, the API provides a lot of information and allows to dig deeper into what you can do with this tool."
Samori Osei, Senior Operations Specialist
Bird
"Hellotracks is a great routing tool and a good tool to keep track of the crews while in the field."
Anthony Pate, Maintenance Section Chief
Houston Public Works
"Hellotracks allows us to monitor staff and has helped us to increase in productivity"
John Mooteealoo, Head of Service
Islington Council,
"Great Product!!! Easy to install and use, great reporting and tracking. The staff is awesome."
Jose Jacobo, Senior Operations Manager
Select Express & Logistics
Pricing
At only $10 USD per employee per month, it's a system upgrade you can afford. Take your team to the next level.
Job Scheduling and Auto-Dispatch
Real-time location
Location history (Route recording)
Route optimization
Geofencing - Auto Check-ins/outs
Signature Capture
Image Uploads
Forms
Integrations with Slack, Google Calendar and with our APIs
No contract or hidden fees
Try us for 30 days for FREE
Get started
Pay as you go and only for what you use. Monthly $10 USD per active user.
See Pricing Page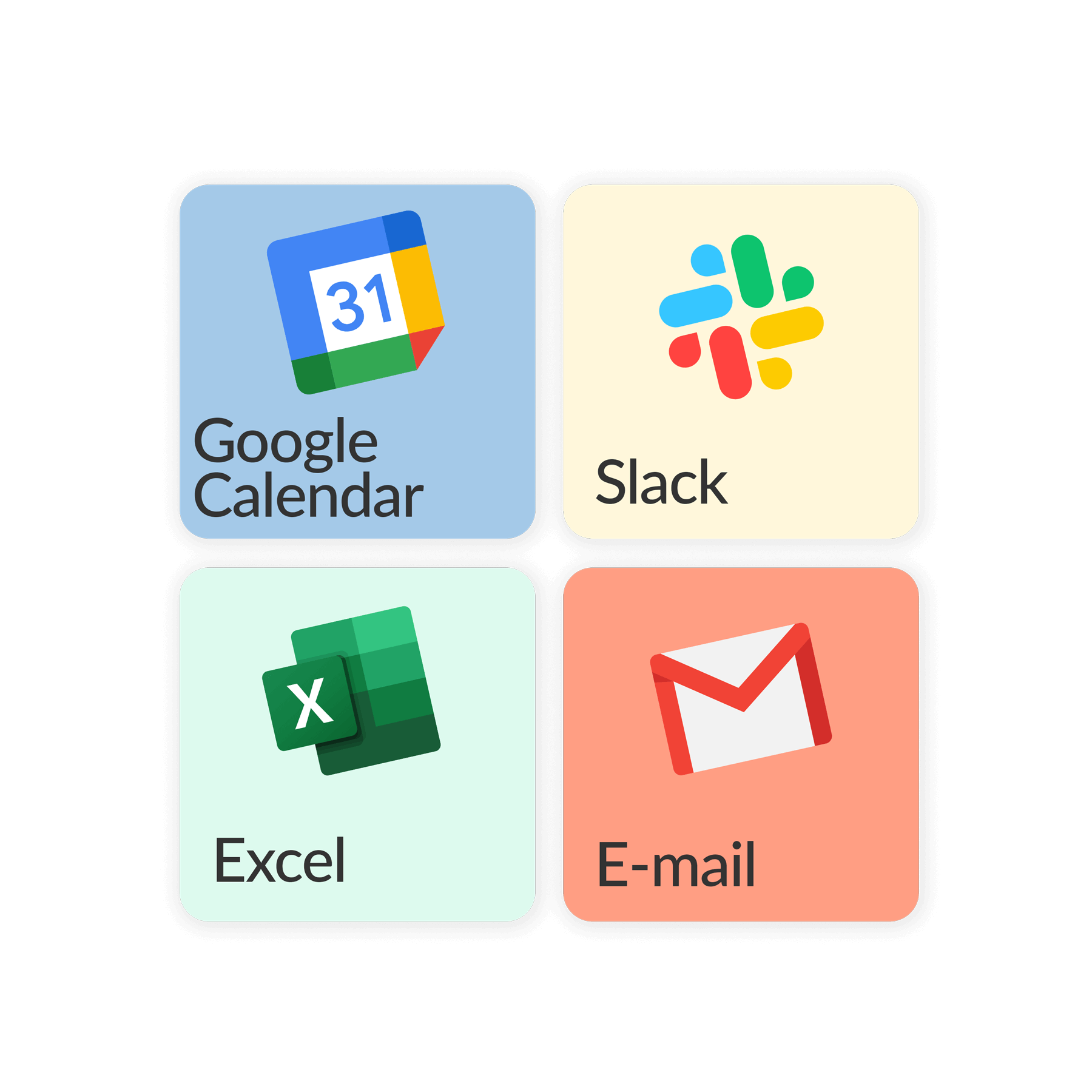 Integrate with your every-day tools
Save hours of manually entering data and syncing your team member's calendars. With Hellotracks, you get out-of-the-box integrations for your every-day tools like Slack and Google Calendar. For example, you can create a new job in Slack where it will automatically appear in Hellotracks so you can assign and optimize routes. The job can also be synchronized with the Google Calendar of the assigned team member.
You also have the ability to integrate with any other app or CRM that you use with our developer-friendly APIs.
Learn more about all integrations
Let us call or email you back
We'll have a sales representative respond within 24 hours. Ask for a demo.
Optimize your staff's day routes with the right tools.
Hellotracks will help your operator in all stages to ensure best routes and shortest travel distance. Let your employees focus on the essentials, Hellotracks will optimize your staff's day.

In 3 months Motivate NYC productivity increased more than 50% percent using Hellotracks
Read the case study