Back to blog
What's New at Hellotracks?
Updates from Hellotracks
What's New at Hellotracks?
We have BREAKING NEWS! As we all know, 2020 has been a year of change. It seems as if the world is different. Well we are here today to tell you, all is well, and that with this new update to Hellotracks, you will never forget where you were in 2020. If you are a regular user of Hellotracks then welcome back. If you are new here, well then we do have a treat for you today. We are here to talk to you about the exciting new things that happened recently for Hellotracks business and non-business users. This is simply an update, the world may seem like it has gone off the rails a bit this year, but we believe we can get you back on track. We have been working really hard to bring some much demanded features from our community and are excited to discuss what is new.

New look to Hellotracks Mobile
Let's start by looking at the new mobile updates for Hellotracks. Last month, we rolled out the first phase of our new look of our mobile application. This will be brought out over the coming months in phases, first on Android and later on iOS. The previous version was starting to feel a bit dated, so our developers worked on simplifying the user interface. First, we moved the jobs list into the map view as a separate tab. Second, we changed how you see the map. You can now see your whole day route(s) on the map, this was not happening before. This is to give you more information and a better idea of what your day will look like. Third, you can now directly see and modify forms from the app, as well as upload images on the jobs page. The main idea of these changes was to reduce the amount of screens and menus needed and to reduce the number of steps for inputting data to a specific job than before.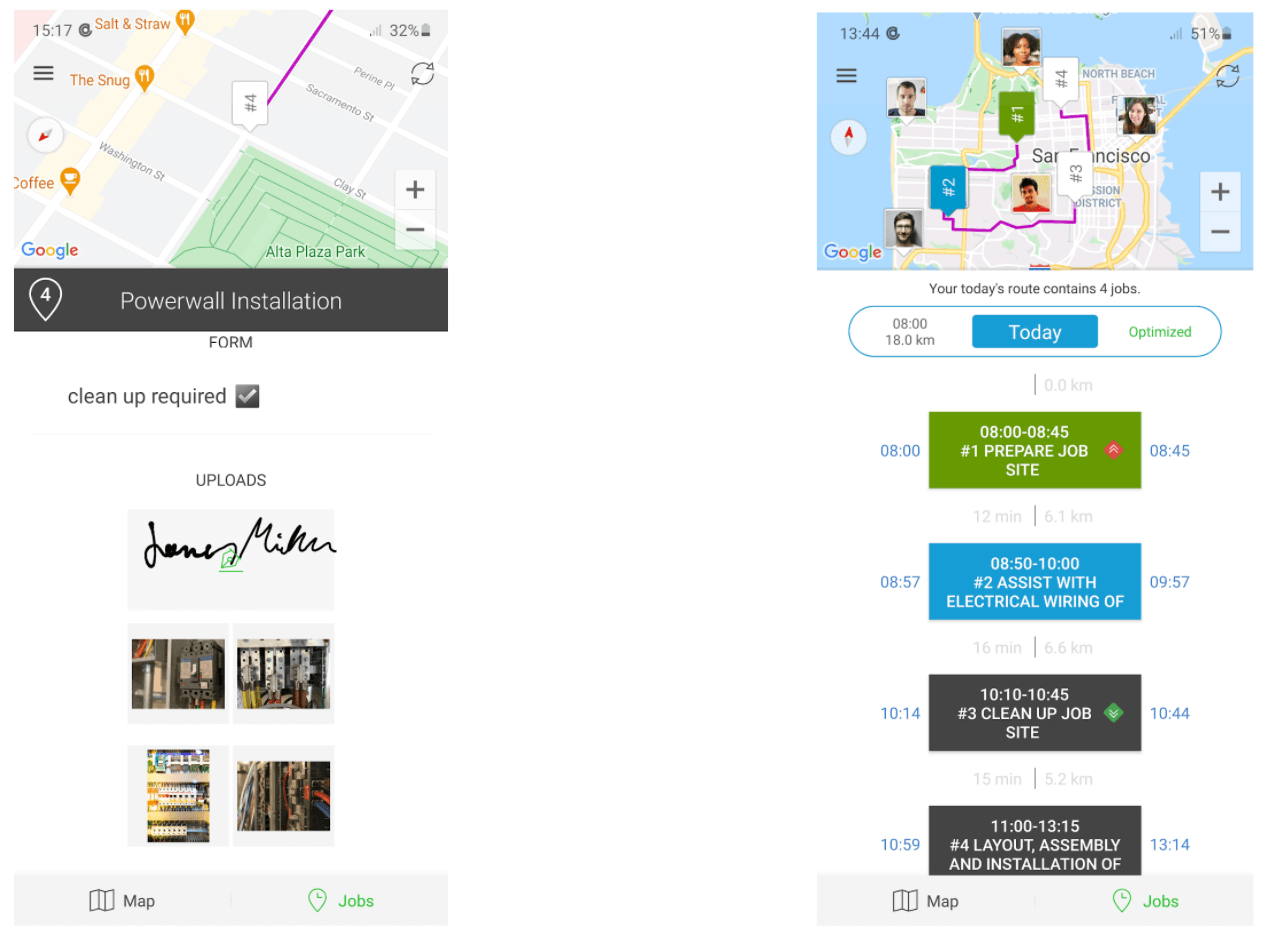 If you are looking for a more in depth understanding of how to work with the new features, please see our Knowledge Base - Mobile App in Helpdocs.
Simpler tools in Hellotracks
Simple Google Calendar & Slack Integrations
It seems that everyone is slacking these days. I mean using the service offering from Slack. So we decided to get on board with some of the trends in the broader market and simplify integrations for you. We also realize that a simpler Google Calendar integration was needed as it is one of the most utilized calendar tools used on the market today. We made these integrations easy with just a few simple steps, no compex APIs to have to deal with. With the Google Calendar and Slack integration(s) you can:
Save hours of manually entering data and syncing your team member's calendars. This basically means, by using these integrations, you should be able to simplify the task of adding jobs to any schedule.

Create new jobs directly from slack channels where it will automatically appear in Hellotracks. This feature is really useful for companies that communicate a lot with slack during the day. Instead of having to manually add a new job that came in, you can just do it through your slack channel (see below for example).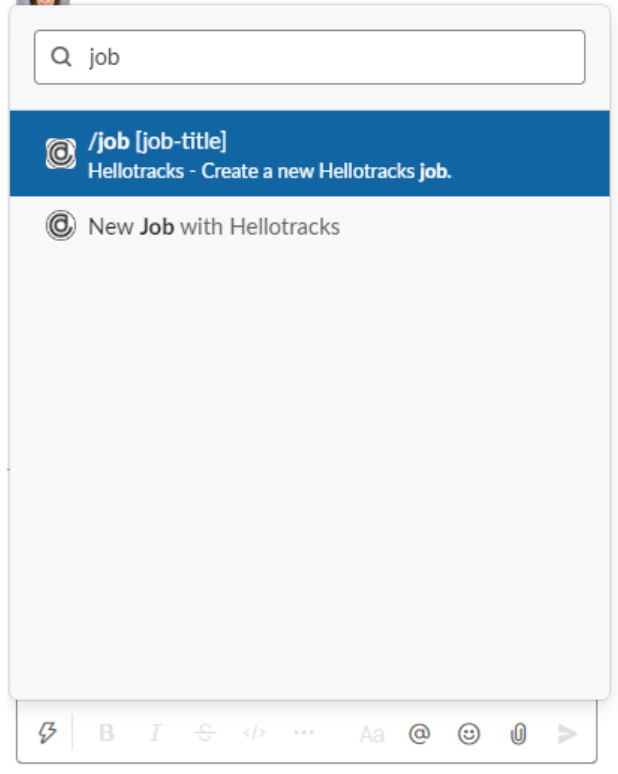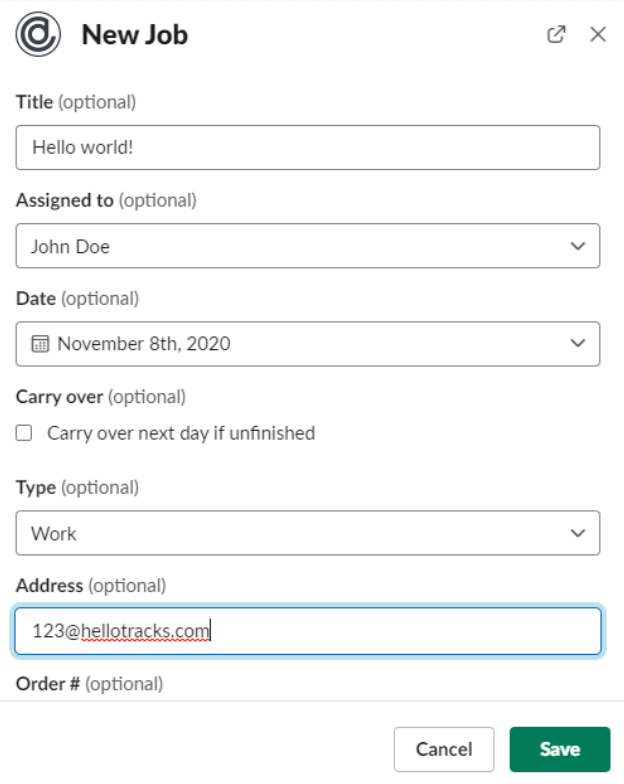 Jobs can now be easily synchronized with the Google Calendar at the assigned team member. Once you integrate the Google Calendar feature, new jobs will automatically appear in the employee's Calendar. These jobs will be updated automatically based on any new changes.
If you are looking for more information on how to integrate any other app or CRM, please see our developer-friendly API documentation.
Please give feedback by clicking here.
Start optimizing your field staff with Hellotracks
Create your free account in minutes. No credit card required.